Welcome to week 3 of Weekly TV Roundup!
Feel free to grab a button and sit down on our virtual couch! Tune in every

Tuesday

morning for the prior weeks' shows (

Tuesday

-Mo

nday

)
Wanna participate? Let's get started!
2. Link up using our button, or link back to us in your post
3. Check out other's posts and leave a comment. Who doesn't love comments?!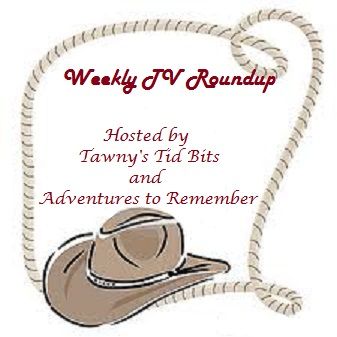 .
Teen Wolf
Check out my sponsor: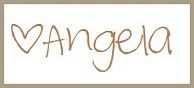 Awkward

Episode: Rubbed Raw and Reeling

Okay, I'm a little embarrassed to admit that I watch this show but it's one of those guilty pleasure ones for me. Much like The Vampire Diaries and Pretty Little Liars. It's a show about high schoolers but I could almost care less because it cracks me up. When it first came on TV, my friend M and I were obsessed. Awkward was a regular phase in our vocabulary. I've been watching it since day one. I've been through the Matty-Jenna drama, the letter drama, the Jake-Jenna relationship, and every other crazy thing that goes on in this show. I really wanted Jenna to stay with Jake. I liked them together. But I like Matty too. He's the bad boy turned good, and I'm a sucker for them.

In this episode, Jenna is selected by her teacher to read something she has written at Bean There Done That - a local coffee shop - and awkward surprise, her parents show up. Val (my guidance counselor role model) comes to the rescue when Jenna gets nervous and she is about to bail when she sees her teacher hanging out in the back and realizes she can't. She finally gets up to read: about how she lost her virginity. And who else is in the crowd, but lovely Sadie. Sadie is sort of my idol too purely because of how witty she is. "You're welcome" is by far my favorite catch phrase. After her reading, Jenna decides to spend some quality time with Colin. I'm not sure how I feel about him yet but I feel like he is the mature guy Jenna needs and something is bound to happen between the two of them. I love that he suggests he is "over it" with his girlfriend and her non-responsive response. Silence sometimes says more than words. I'm excited to see what happens between J + M this week.


I also watched the premiere of The Bachelorette. I had to skip this week's episode and save it for DVR watching tomorrow.

I'm also excited about catching up on the Teen Wolf premiere and next week PRETTY LITTLE LIARS.


Join in on the fun!